Security Management System Solutions for Your Business
Your Security Just Got Better
Did you know that theft and fraud cost businesses billions of dollars every year?
Other dangers pose a threat too. Disgruntled employees or former employees, on-premise intruders, and other dangerous individuals can be a risk — and a cost — to your business. The best way to stay one step ahead of loss and other threats is with a professionally installed security system. As a local, family-owned business, we know the importance security plays in helping local business feel that their property, assets, and people are safe.
Gray & Creech makes it easy to secure your business and assets. We offer leading-edge wireless security systems in Greensboro, Raleigh, and beyond. We always start with a thorough, on-site evaluation and then make the best recommendation for your business. Then, we set up your wireless security system and provide all of the necessary training for you and any relevant staff members.
Plus, if you need help along the way, our experts offer on-demand support, so your property and office environment always stay secure.
3 Easy Steps… So You Can Sleep at Night
1. Site Assessment and Proposal
3. Ongoing Training and Support
Top-Line Security Cameras for Businesses
Business security systems can help you prevent loss in a variety of ways, from thwarting crime to reducing your insurance costs. Explore some of the ways this solution can benefit your business.
Secure valuable equipment.
Protect irreplaceable assets.
Provide employees with a safe environment.
Ward off threats before they happen.
Provide ongoing, live facility monitoring.
Identify and hold perpetrators accountable.
Help manage inventory remotely.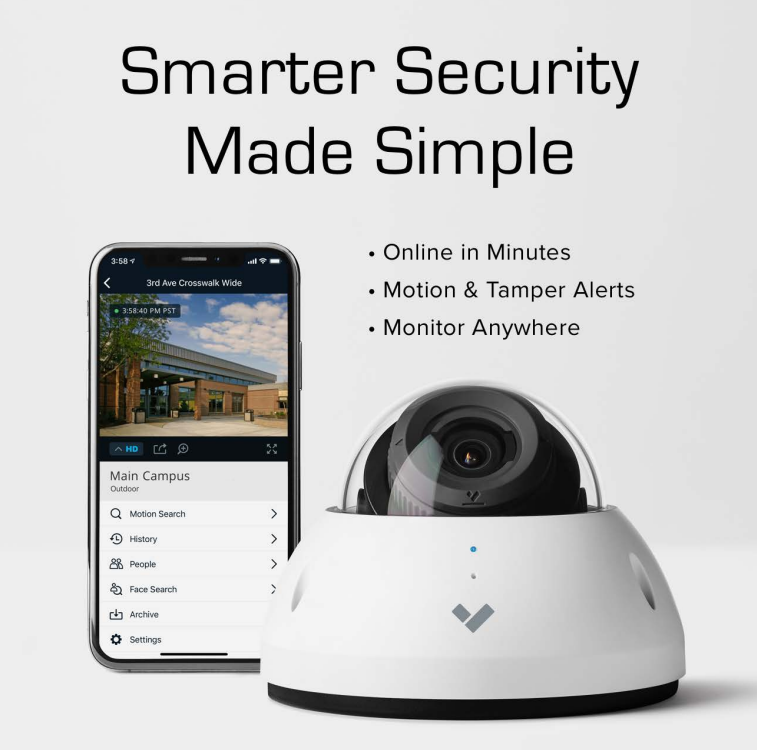 The Gray & Creech Promise
For 100 years, Gray & Creech has provided office solutions for North Carolina businesses. We are locally owned, and all owners work in the business. We answer to you, our customers, every day, to help you run efficient and productive businesses. Gray & Creech promises to provide the right solutions for your business — both inside and out: the right systems, security, and service, at the right value — everyday.
Benefits of Wireless Security Cameras
Digital Video Recorder (DVRs) and Network Video Recorders (NVRs) are slowly becoming a security feature of the past. These types of hard-wired systems require cables and sometimes lengthy and complicated installation. They also aren't easy to move, and often the quality of the surveillance is grainy and difficult to review.
On the other hand, wireless security cameras offer automatic updates and unlimited cloud archiving plus high-quality images and live recording.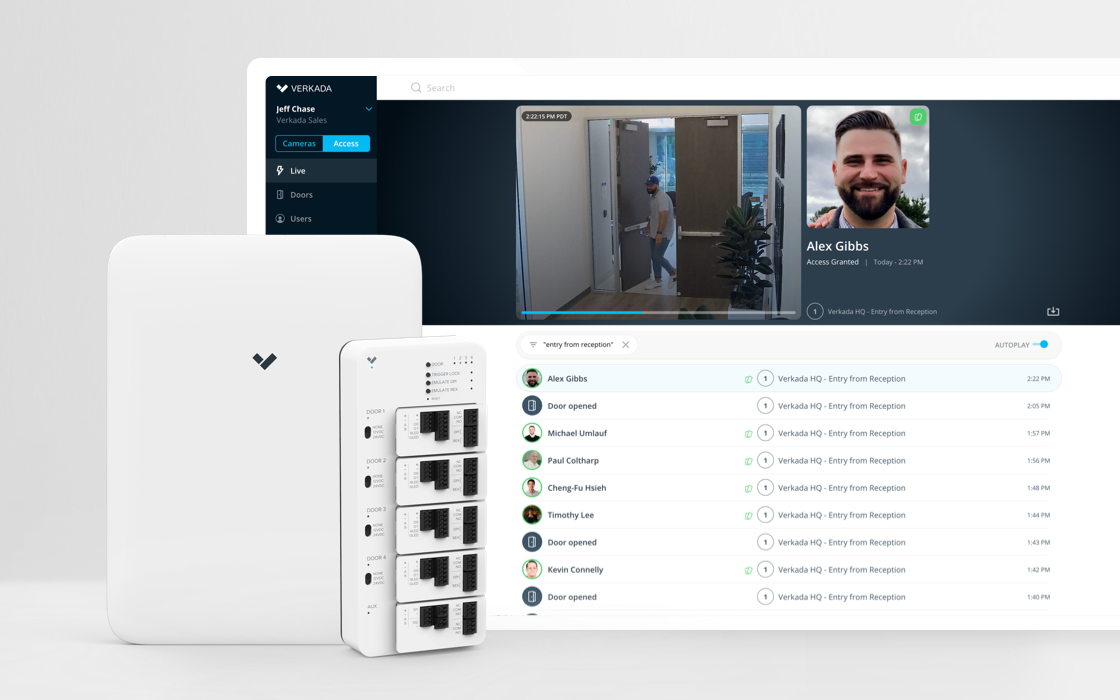 Authorized Verkada Provider

Gray & Creech Security Solutions is one of the few authorized carriers of Verkada – a trusted smart camera technology – in the Carolinas. With this system, you can secure an entire enterprise with one of the most reliable business security systems available. From remote monitoring of temperature to access control, Verkada allows you to manage a wide range of operations within your facility.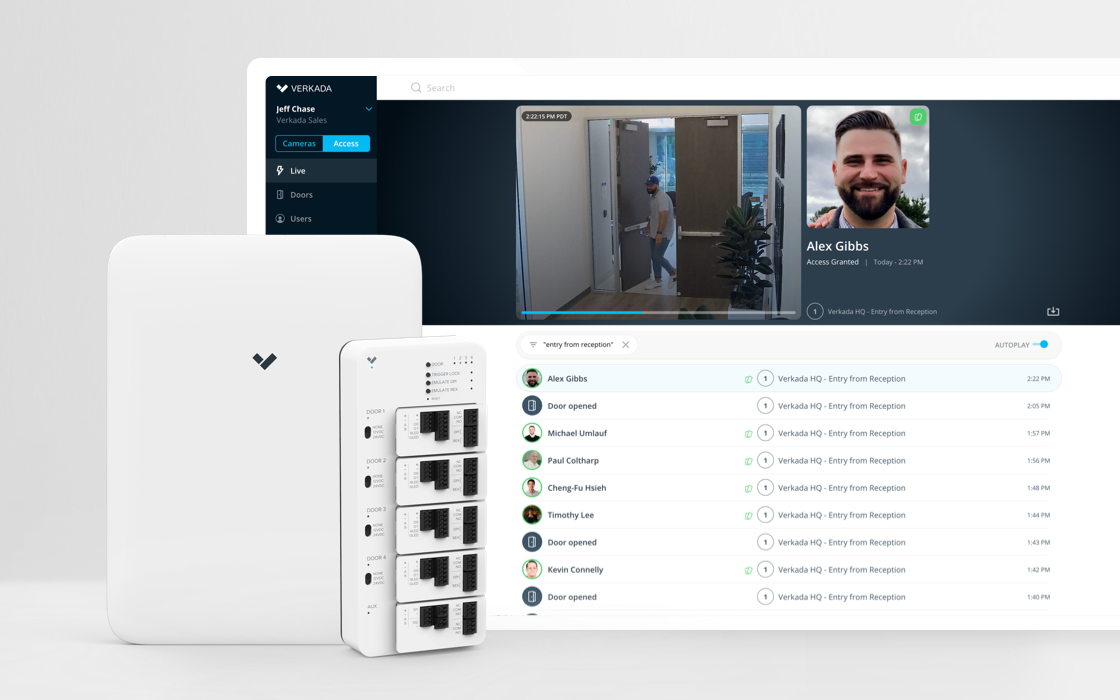 Access Control
Control entry and exit points with remote access, so that you have peace of mind about who's coming and going on your property — even when you're not there. With access control, you can…
Control all doors, users, and schedules across your entire organization.

Monitor real-time, access-based activity.

Set permissions and easily add and remove users.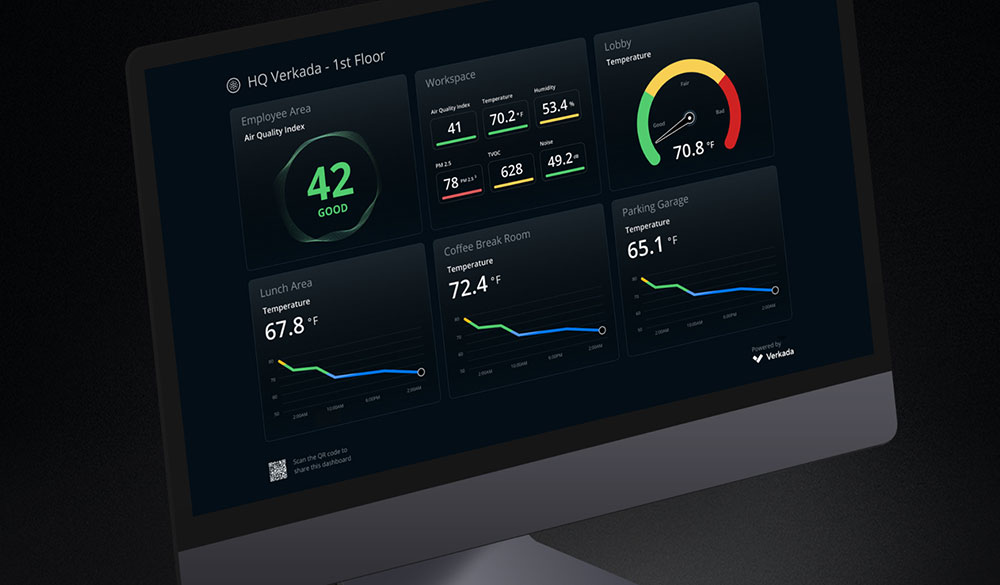 Environmental Monitoring
This system goes beyond providing security against intrusion threats alone. It also allows you to manage the entirety of your facility with sensing technology that's capable of monitoring numerous environmental factors.
T

emperature

Air Quality

H

umidity

M

otion

Noise

V

olatile

Organic Compounds

Dangerous Particulate M

atter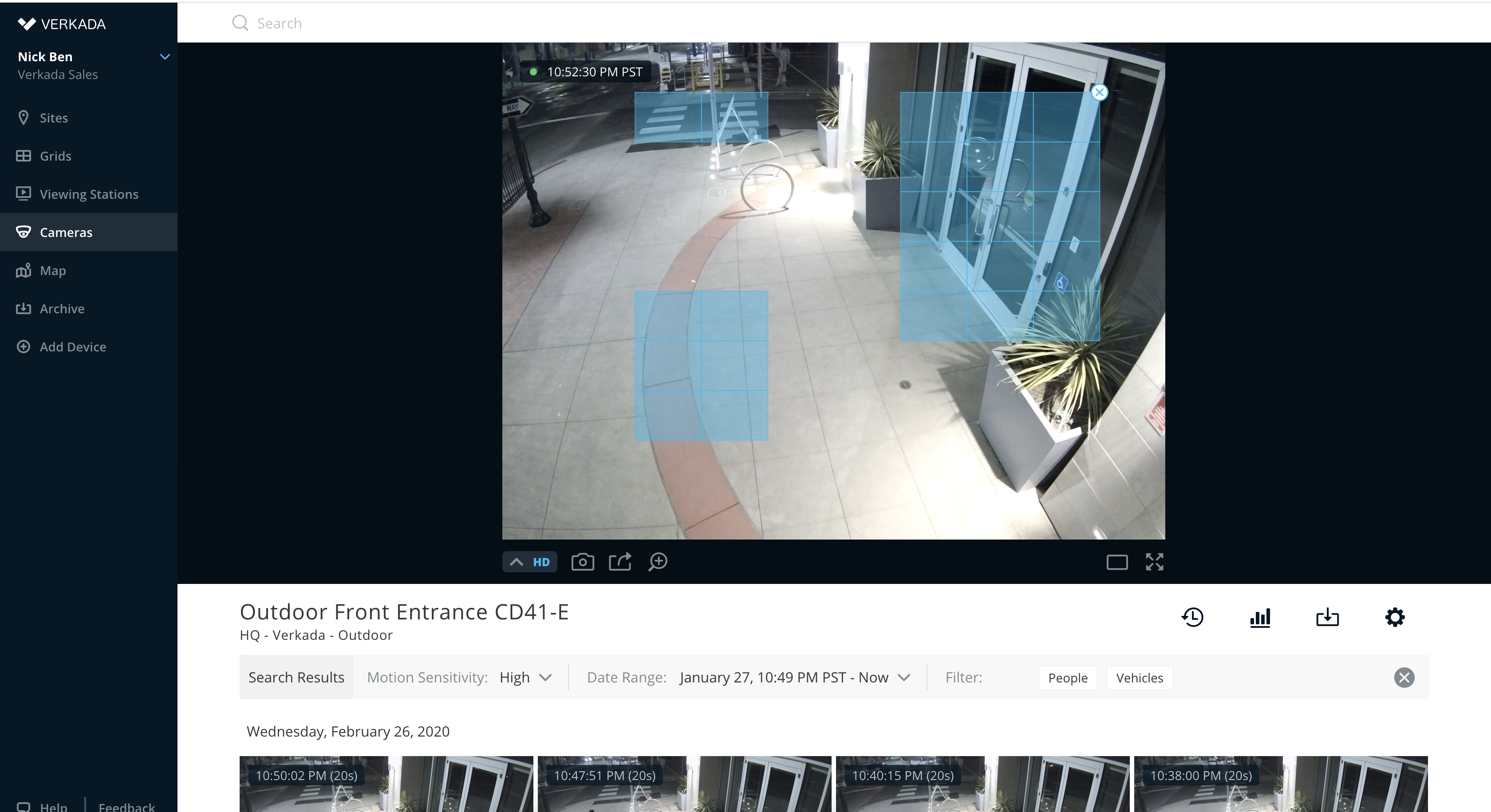 Alarm Console
The alarm console from Verkada features a wide range of functionality to help your business cover a gamut of security needs and concerns.
Onsite arming/disarming

Live event feeds

Integrated camera

Device status monitoring

Digital panic button for immediate emergency response
Business Security Camera Systems Backed by a Guarantee
The Gray & Creech Security Guarantee means that you're fully supported when you purchase one of our business security camera systems. And our equipment is backed by a 10-year warranty.
How a Security Management System Benefits Your Business
When your business is vulnerable to threats, you know what that feels like. Stress, anxiety, and what-ifs plague your mind. The right security management system can change all of that, leaving you feeling confident and at peace. Consider not only the practical advantages of a security system, but also the intangibles.
Relieved stress
A feeling of security when you're at the office
Peace of mind when you leave the office
A relaxed state, knowing a vigilant eye is on duty
Assurance of a peaceful workday
Feeling prepared against the unexpected
An overall sense of protection
Freedom to focus on other areas of your business
Knowing a process is in place for incident management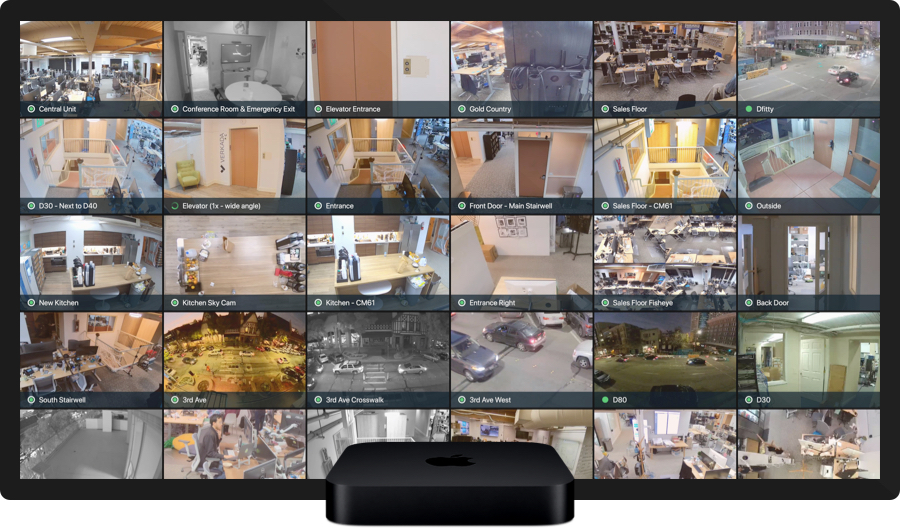 We believe that no business should have to experience theft, vandalism, or violence. That's why we're committed to providing local businesses like yours with top-of-the-line cameras and the overall best in security technology.
We're the North Carolina leader in office security solutions and have been providing impeccable service to local businesses for 100 years. Our mission is to allow you to instantly manage activity in your business, detect threats, and secure your future through top-quality equipment, resources, and services. Plus, we will always serve you with honesty, integrity, reliability, professionalism, and unwavering customer service.
Don't Wait for a Major Event to Invest in a Business Security System…