The NC Leader in Cloud-Based Print Management Solutions
Are you tired of managing on-premise print servers?
Is deploying print difficult with multiple offices and buildings?
Are you ready to stop wasting valuable time on printing issues?
Print-related issues can be a drain on any organization. Studies have shown that 50% of all help desk calls are related to printers. Step into the future of printing efficiency with cloud-based print management solutions!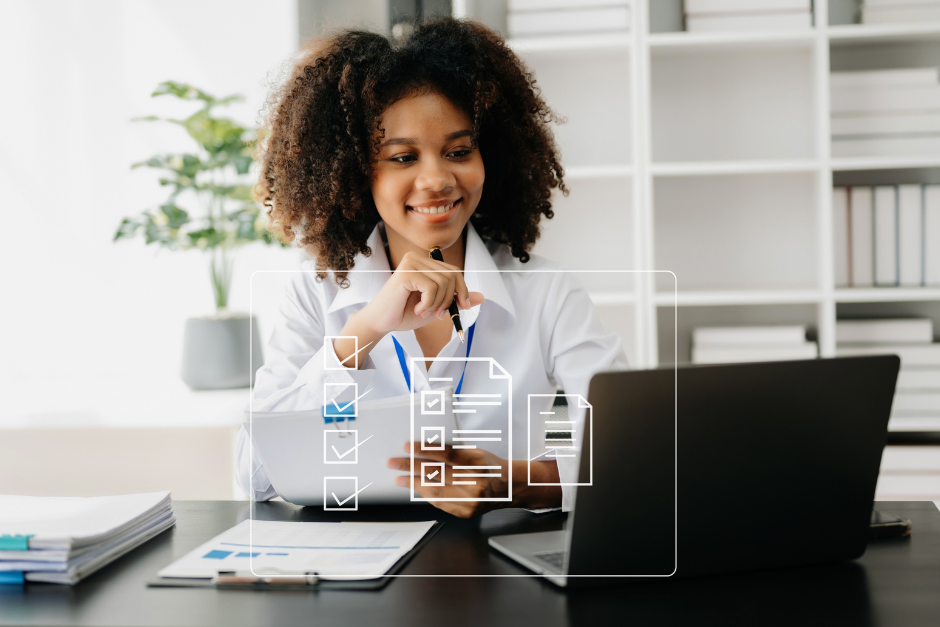 The Top 10 Advantages of Cloud Printing
If you want to reduce the cost of your print management and maintenance or better equip your hybrid team, cloud printing is a great solution!
Benefits of Cloud-Based Print management
1. Ease of deployment: Our MS Azure-based cloud platform seamlessly integrates your cloud-based Active Directory.
2. Added flexibility of Follow Me printing allows you to print from anywhere and release from any fleet device.
3. Environmental sustainability through reduced printing and unwanted printed pages.
4. Cost savings through reduced infrastructure and maintenance expenses.
5. Enhanced security features via print release.
6. Ability to restrict access or set quotas by deploying printing rules.
7. Single sign-on, which allows easy access to commonly used applications.
8. Content security features that safeguard against data or intellectual property loss.
9. Convenient mobile application for printing, as well as locating of printers through GPS.
10. Easy and flexible authentications with NFC, QR code, Access Card, Pin, and more.
What Is Cloud-Based Printing?
Cloud-based print management is the new standard for businesses, and Gray & Creech Office Solutions offers a variety of options to help you:
Cloud-based printing lets you print from any device or location, eliminating the need for complex print infrastructure and enabling centralized print management. This leads to streamlined workflows, convenience, flexibility, and cost savings for your business.
Are you ready to explore cloud print management software? Our services go way beyond traditional printing and scanning!
Hassle-Free Cloud-Based Print Management
Cloud-based print management software is a great way to control your printing costs and reduce the hassle of printer management. If you're ready to manage all of your office printers from a central location, Gray & Creech is prepared to make the process easy!
3 Easy Steps to Implement Cloud-Based Print Management
Initial Consultation — Choose the right cloud print management software.
With so many products on the market, all with different features and capabilities, you need to find a cloud print management solution that aligns perfectly with your specific needs. Count on Gray & Creech to help you find the ideal solution tailored to your unique business.
Setup and Training — Integrate with existing IT infrastructure and workflows.
Print management systems are designed to work with your IT infrastructure. You can integrate cloud-based print management systems with many business applications, including email, accounting software, and CRM platforms.
Support and Maintenance — Take advantage of expert support and training from a trusted partner like Gray & Creech.
Our team will install, configure, and customize your cloud-based print management software to fit your business needs. We'll also train your employees to use the system and take full advantage of its capabilities.
Why Choose Gray & Creech Office Solutions for Cloud Printer Management?
Are you tired of working with slow or unresponsive office equipment suppliers? When you have an office equipment problem, you want it fixed right away. Our 2023 average response time was just 3.2 hours!
You can trust Gray & Creech Office Solutions to revolutionize your printing operations and take your business to new heights. Our team has assisted local businesses with office solutions for over a century with cutting-edge technology and outstanding service.
Our mission allows businesses like yours to maximize productivity and minimize downtime. We provide top-quality equipment, support, and service with honesty, reliability, professionalism, and unwavering customer service.
Experience the advantages of streamlined print workflows, enhanced security, and the convenience of cloud printing. Let us guide you through every step to ensure a seamless transition to maximize the benefits of cloud-based print management for your organization.
Reduce Downtime and Have a More Productive Workplace with Gray & Creech Cloud-Based Print Management