One of the Most Trusted IT Companies in Raleigh, NC
Office, Printer, IT, and Security Solutions the Triangle Can Depend On
Small businesses make up 98% of North Carolina's business landscape. And for the past 100 years, many of these businesses have relied on Gray & Creech — a leading office solutions provider and one of the top IT companies in Raleigh, NC, — for office, security, and technology solutions.
From one local business to another, we know that running a small- to medium-sized business is no easy feat. That's why we're a convenient, one-stop shop for a wide range of your business needs — from wireless security to print management to remote work technologies.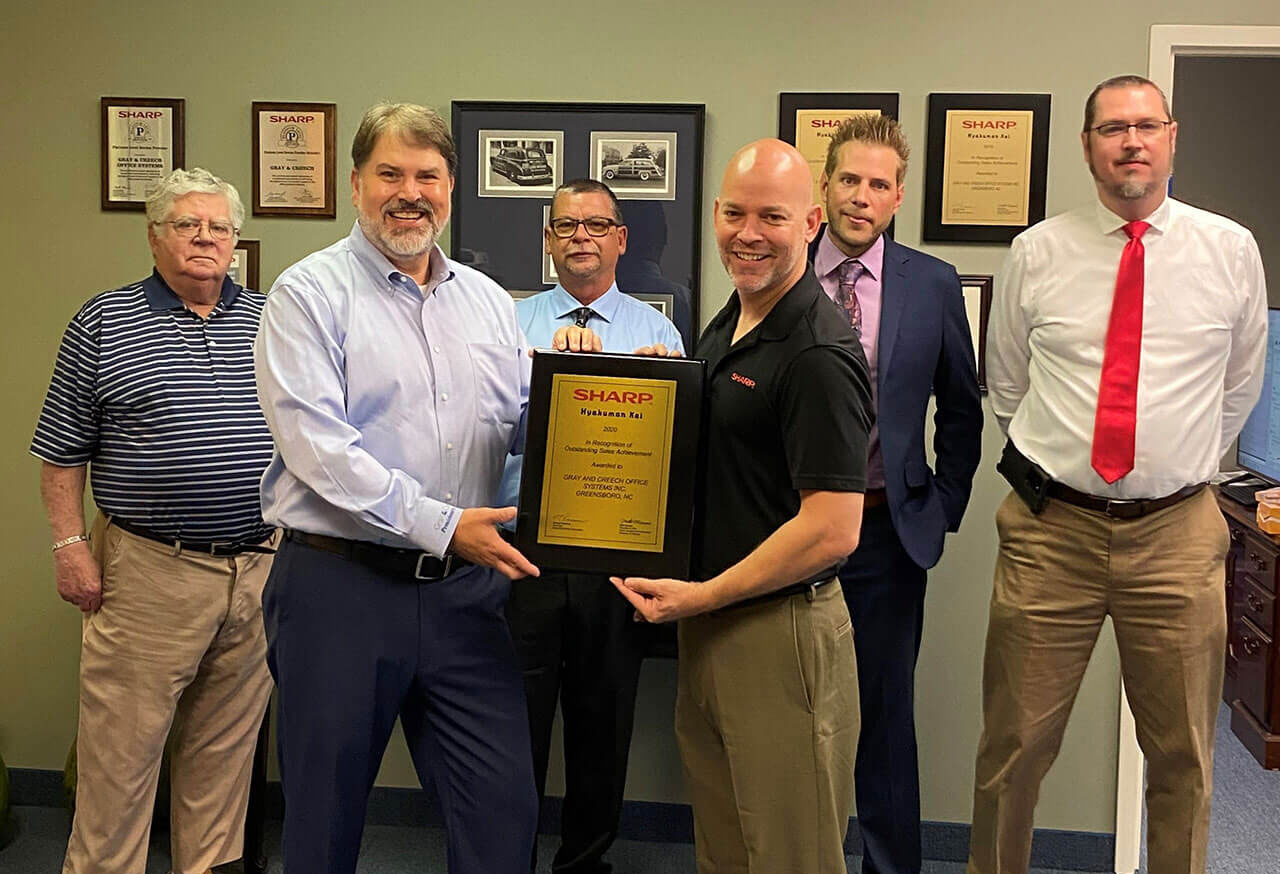 "Great experience! Installation was quick and the new one runs so fast now! Thank you!"


– Meadowmont Dentistry
Power Your Business with Cutting-Edge IT Services in Raleigh, NC
What's your plan if there's a power outage?
Or when you need to unify teams in multiple locations?
What about when an unexpected disaster happens and you need to recover important data?
Organizations like yours need a strong IT solutions plan in order to continue important operations without frequent interruptions or complications. Not only that, you need a service provider that's responsive and helps you reduce downtime.
Gray & Creech is the IT company Raleigh depends on because we empower small businesses in The Triangle with the latest IT technologies, equipment, and award-wining support.
Cloud communications
IT support
Budgeting and procurement
Remote work solutions
Mass notification systems
Disaster recovery
Mobile fax
And more!
Plus, not all Raleigh IT companies have our fast response time. We'll give you the peace of mind that your IT needs will be met with little to no downtime, so that you can focus on other aspects of your business.
Get IT Solutions in Raleigh and the Triangle
The Gray & Creech Quality Guarantee
Gray & Creech copiers are backed with our replacement guarantee; simple on-site training; automated, on-time supply replenishment; and quick response time by manufacturer-certified technicians. We'll quickly resolve any problems that occur — in one visit or just a phone call.
Plus, we offer easy financing and leasing options to suit your budget and needs.
High-Tech, All-in-One Copiers, Scanners, and Printers in Raleigh, NC
Say goodbye to ongoing printing jams or running out of ink. Keep things running smoothly with complete printing services and printers Raleigh, NC, businesses can depend on.
Cloud-Based Solutions
We carry cloud-based devices that do everything from identifying errors and predicting usage to auto-replenishing the toner. This is especially ideal for businesses that have high-volume printing and copying projects.
Imaging Needs
We meet you and your business wherever you're at. If you have simple imaging needs, multi-function devices not only save space, but also make it convenient to print, copy, scan, and fax from the same machine — reducing the upkeep and potential downtime associated with multiple devices.
SmartPrint Managed Print Services
Not sure what your exact printing capacity is? We offer SmartPrint Managed Print Services to identify your printing usage and provide specific solutions.
Trusted Brands from Gray & Creech
Gray & Creech is a Sharp Platinum and Xerox Platinum dealer. Our full selection of Raleigh printers and equipment includes the following:
Sharp Platinum

Xerox Platinum

Brother

Lexmark

HP Advantage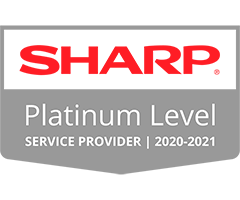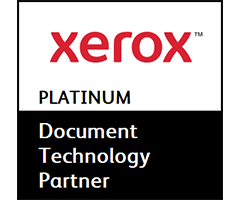 You shouldn't have to lose office productivity due to a faulty machine or poor supplier response. That's why Gray & Creech is an office solutions provider that makes it our business to care. Your company will receive an all-in-one office equipment solution that covers your office needs at every stage.
Purchase and installation

Maintenance and repair

Supply and replenishment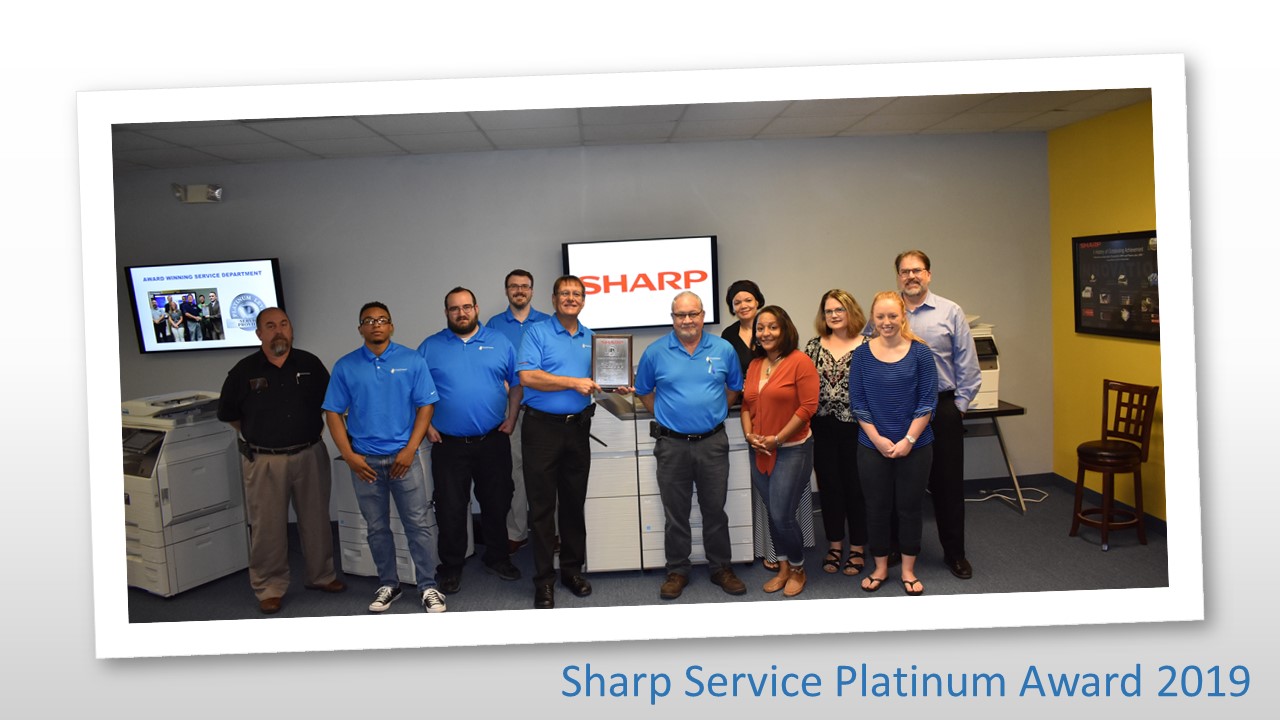 "There's a reason why Gray & Creech is our preferred vendor for our office needs. The products and customer service are just top notch! Noah Durden is a fantastic account executive and the whole team is very easy to work with!"


– Amanda Springer
Improve Your Business & Premises Security
With an increase in fraud, theft, and loss, securing your business and assets have never been more important. As an authorized reseller of Verkada premium security cameras, we provide 360° management of your facility, including monitoring of all entries and exits, temperature/environmental control, and remote inventory management.
This technology isn't just for show. It provides clear images that enhance recognition of faces, clothing, and vehicles, so that you can better identify threats to your business.
Not only does Verkada security equipment help you monitor the entry and exit points of your business for intruders, it can also provide you with an environmental component that monitors factors ranging from temperature and air quality to dangerous particulate matter and volatile organic compounds.
Our business security equipment is backed by the Gray & Creech Security Guarantee, which means you're fully supported when you buy one of our security camera systems. Plus, our equipment also comes with a 10-year warranty.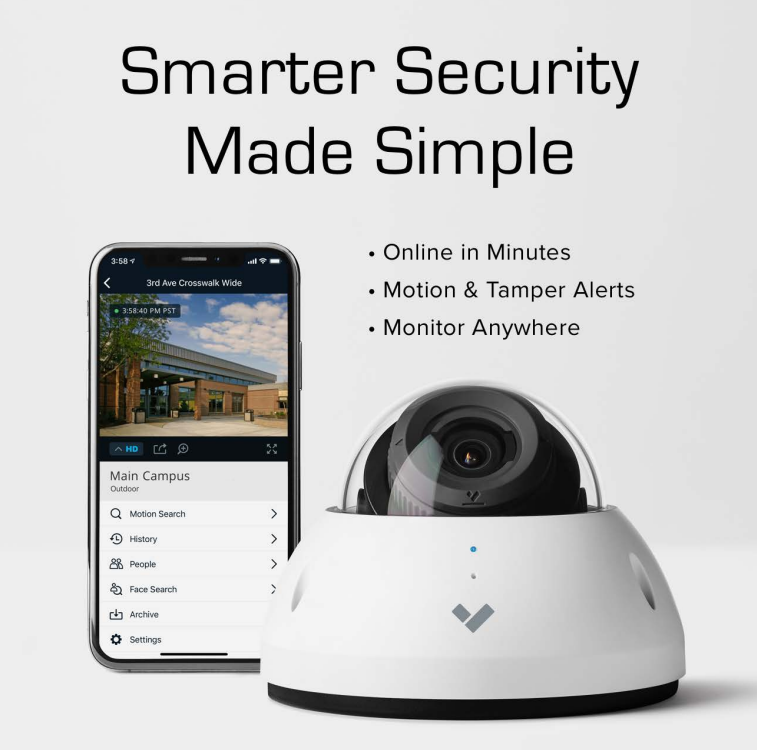 Areas Serviced by Gray & Creech
Our expertise extends beyond Raleigh, NC, to local businesses in Wake County, Orange County, Durham County, Granville County, and areas surrounding the Research Triangle.
Apex
Benson
Carrboro
Cary
Chapel Hill
Clayton
Creedmore
Durham
Fuquay-Varina
Garner
Hillsborough
Morrisville
Pittsboro
Raleigh
Rocky Mount
Sanford
Wake Forest
Wendell
Wilson
Zebulon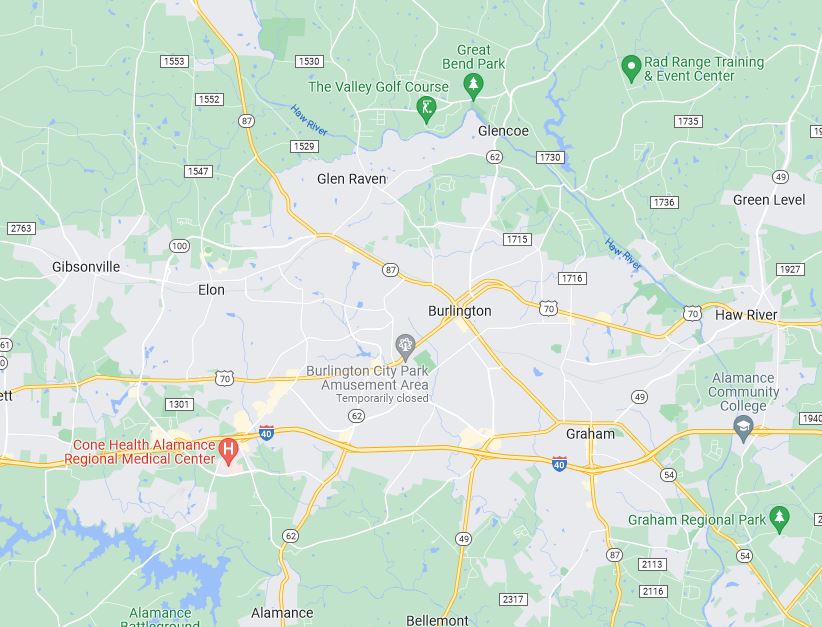 When you have an IT, office equipment, or security problem, you want it fixed right away. Our 2021 average response time was just 3.1 hours. That means less downtime and more productivity for your business — plus the peace of mind that comes with knowing you have a trusted partner that has been responsive to the needs of Raleigh businesses for a century.
"It was time to replace our two office copiers, so we contacted the local suppliers that met our criteria: local sales force, local repair staff, name brand equipment, and a great reputation. Mike Allen came out from Gray & Creech and listened to what I expected. He gave me several options and then helped me choose which machines and features best suited our business needs. Mike followed through and delivered everything we agreed upon -- and our new copiers are functioning flawlessly."


– Bolton Construction Services
3 Easy Steps to Office Efficiency
Initial Consultation and Proposal
Tell us about your needs, and we'll provide personalized solutions for your business.
Onsite Delivery, Setup, and Training
Our experts get everything started for you, so you can spend time on more important operations.
Ongoing, On-Demand Support, Maintenance, and Supply Replenishment
Run into a problem? We're there to help you get back up and running. Our average maintenance response time is just 3 hours.
Proudly Partnering with the Best in Office Support