A few decades ago, a business's copy and print operations were handled by a single person — often the office's administrative team member. This person was responsible for ordering ink, toner, and other supplies, determining printer and copier needs, and even troubleshooting equipment issues. This method of managing printers and copiers was time consuming and often led to significant loss of productivity during equipment downtime. Fortunately, there's now a service that seamlessly handles all of these operations for your office: managed print services (MPS). But what are managed print services, and how exactly do they work?
MPS takes over the day-to-day, in-house management of print and copier equipment, and is handled by an office solutions provider that specializes in managed print services. These services have become more robust as digital technologies have advanced to include remote and automated features that help maintain office productivity.
Cloud-based monitoring and reporting
Instant service error diagnostics
Auto toner replenishment
Performance analysis that predicts future use
In this article, we detail what Managed Print Services are, how they benefit businesses, and how to get started with managing your own print and copy needs.
Gray & Creech Office Solutions offers FREE Business Technology Assessments to help you get started with Managed Print Services.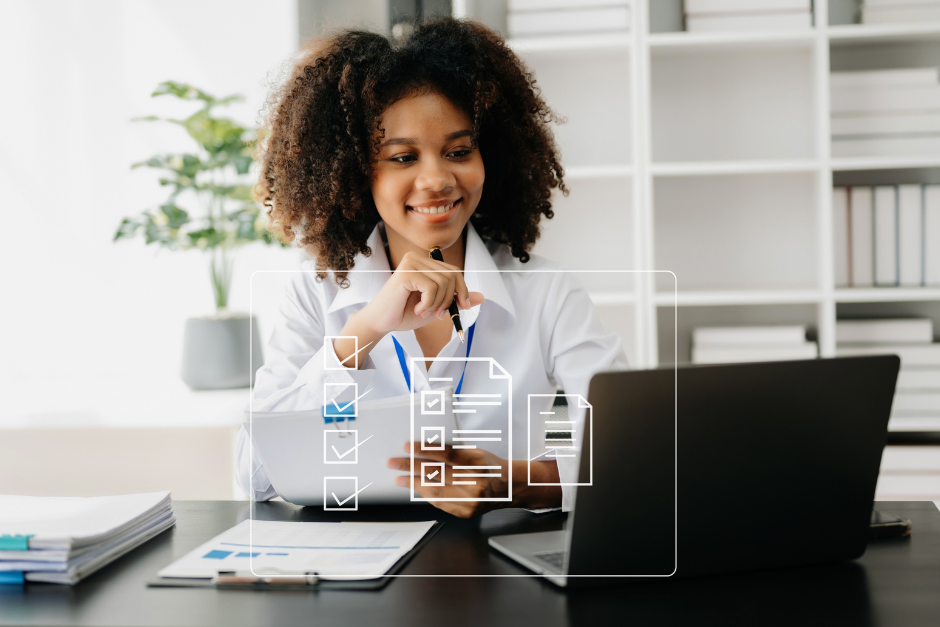 What Are Managed Print Services?
Managed print services involve the management and optimization of a business's copy and print operations, including installation of equipment and supplies fulfillment. Instead of doing these tasks in house, many businesses outsource them to managed print services providers like Gray & Creech Office Solutions.
MPS services can vary, depending on the industry and needs of a business, but reputable managed print services companies should offer a selection of core features.
Installation of new copiers and business printers
Installation of managed print services software, such as cloud-based apps
Automatic ink and toner replenishment
Assessment of copier and printer use
Identification of print costs, including solutions to reduce costs
Troubleshooting and repair
Benefits of Partnering with a Print Services Provider
Managing office equipment is a major source of productivity loss, cost, and frustration for many businesses. This is true for organizations of all sizes, including small- to mid-size businesses, as well as educational institutions, local governments, and health care organizations.
MPS, on the other hand, can help businesses thrive by offering the following benefits.
Reduction of downtime due to faulty machines
Increased office productivity
Reduced document waste
Improved environmental sustainability with waste reduction
Savings on equipment and supply costs
Ultimately, partnering with an office equipment company that offers MPS can help save your business time, money, and effort; thus, freeing up your staff for more important tasks.
Get Started with MPS
If you want a high-performing office, one of the first areas of your business to assess is your copy and print operations. Are they slowing you down? Do you truly know what your document processing needs are? When you think of copy and print, do negative thoughts come to mind?
If your office's print management is inefficient and costly, your business could benefit from managed print services.
When you're looking for a local office solutions provider that offers print management services, Gray & Creech Office Solutions offers a full range of office solutions and managed print services that include the following services.
Easy financing and leasing options for copiers and printers
Automated ink and toner supply and replenishment
Remote monitoring
Service error diagnostics
Onsite equipment training
Quick repair, with an industry-leading response time
There's no need to live in the past. Take the pressure of managing office equipment off of you and your staff. Today's MPS solutions will ensure your workspace is more productive and efficient than ever before.
Ready to experience MPS benefits?
 Contact Gray & Creech Office Solutions today for your FREE business technology assessment.