When it comes to finding the best Xerox copiers for your business, there are a few key factors to consider. You need a reliable, efficient, and budget-friendly copier. You also need a copier with features to help you run your business smoothly.
Whether you need basic small business copiers for everyday tasks or more advanced features like scanning and printing, we have plenty of options for you. This blog post will help you choose the best copier for small business settings like yours.
5 of the Best Xerox Copiers for Business
Xerox is a trusted brand in the copier industry, and its copiers are known for their reliability, efficiency, and affordability. Here are five of the best Xerox copiers for small businesses.

1. Need production print, look no further than the Versant 4100 Press.
You'll get print speeds up to 100 ppm without sacrificing image quality. Load up with envelopes, and print on stock as small as 3.9″ x 5.7″ and as long as 13″ x 47.2″. Labels, tabs, and special substrates like synthetics, polyesters, window clings, transfer paper, and magnetic stocks. Plus, you'll get the perfect marriage of tried-and-true capabilities and the latest Xerox technologies:
Key Features
High Definition Color 2400 DPI Ultra HD / 10 Bit Rendering
Print up to 400 GSM Card Stock.
Uses Xerox® CMYK Plus Technology: vivid and fluorescent specialty toners
Up to 100 ppm in full color up to 250,000 per month.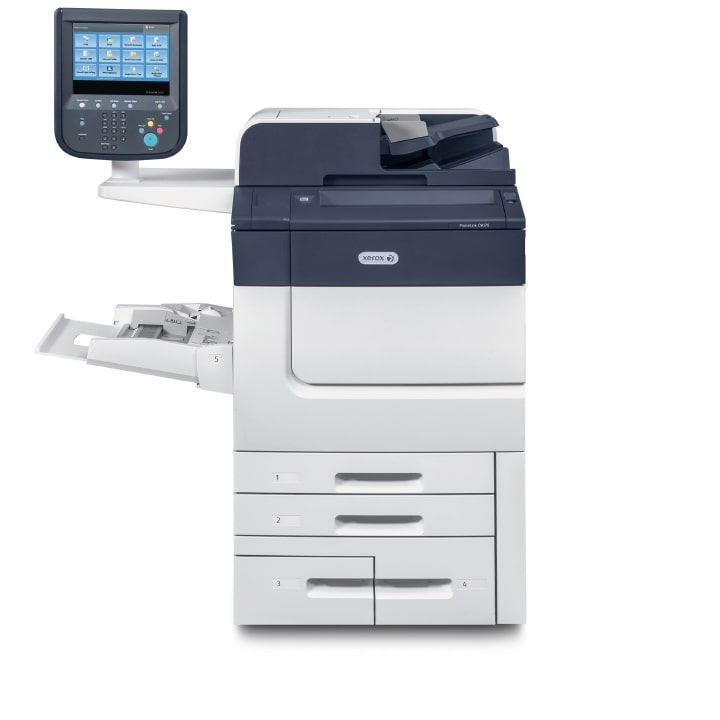 2. Elevate Your Color Printing with Xerox PrimeLink C9070
You'll find that the PrimeLink C9070 produces high-quality documents. With a blazing print speed of up to 70 pages per minute and a wide spectrum of vivid colors, it's the go-to choice for businesses that value perfection.
Key Features
Support for 13 x 26-inch (330 x 660mm) banner printing
Flexible, production-ready finishing and feeding
Xerox® CMYK Plus Technology
Prints up to 75 pages per minute and 80,000 per month
Are you shopping for Xerox printers and copiers?
Contact us for your FREE Business Technology Assessment!
Gray & Creech will help you select the best copier printer for small business.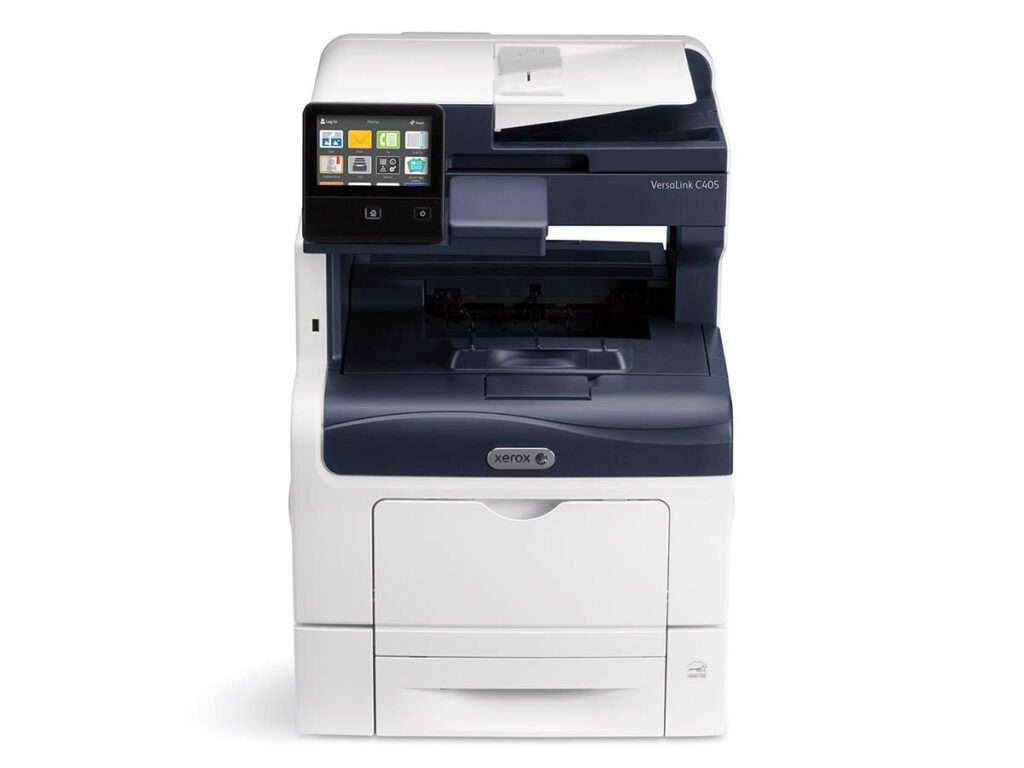 3. Consider the Xerox VersaLink C405: Best Multifunction Copier for Small Business Needs
This machine may be small in size, but when it comes to performance, it's larger than life. The VersaLink C405 is the ultimate all-in-one solution for businesses that demand versatility. Plus, it's not just a copier; it's also your passport to the cloud, with seamless access to your documents from anywhere you roam.
Key Features
Support for letter- and legal-sized paper
Copy, print, scan, fax, email, cloud
Best for teams of 2 to 10
Multifunction productivity with top-notch color quality
Prints up to 36 pages per minute and 8,500 per month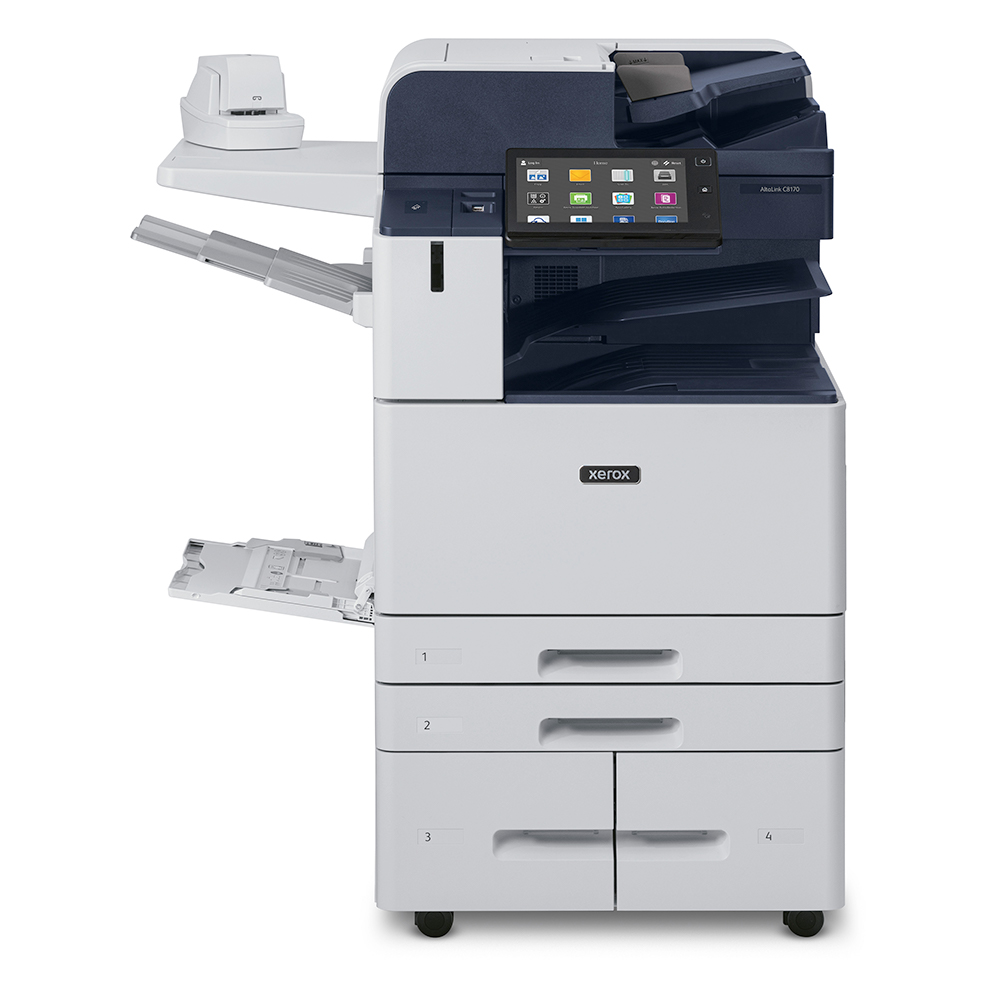 4. A Top Option for that Busy Office: The Xerox® Altalink C8145 Multifunction Printer
Big jobs, small jobs, and everything in between — AltaLink® can be customized to do it all. Your choice of finishing options and accessories means you can configure your device for any type of document.
Key Features
Copy, print, scan, fax
Supports up to Ledger sized paper
Access to Xerox Workflow Central
Mobile Ready: Apple AirPrint, Mopria, Wi-Fi Direct
Comprehensive security features
Fast scanner with single-pass DADF and platen
Prints up to 45 pages per minute and 50,000 pages per month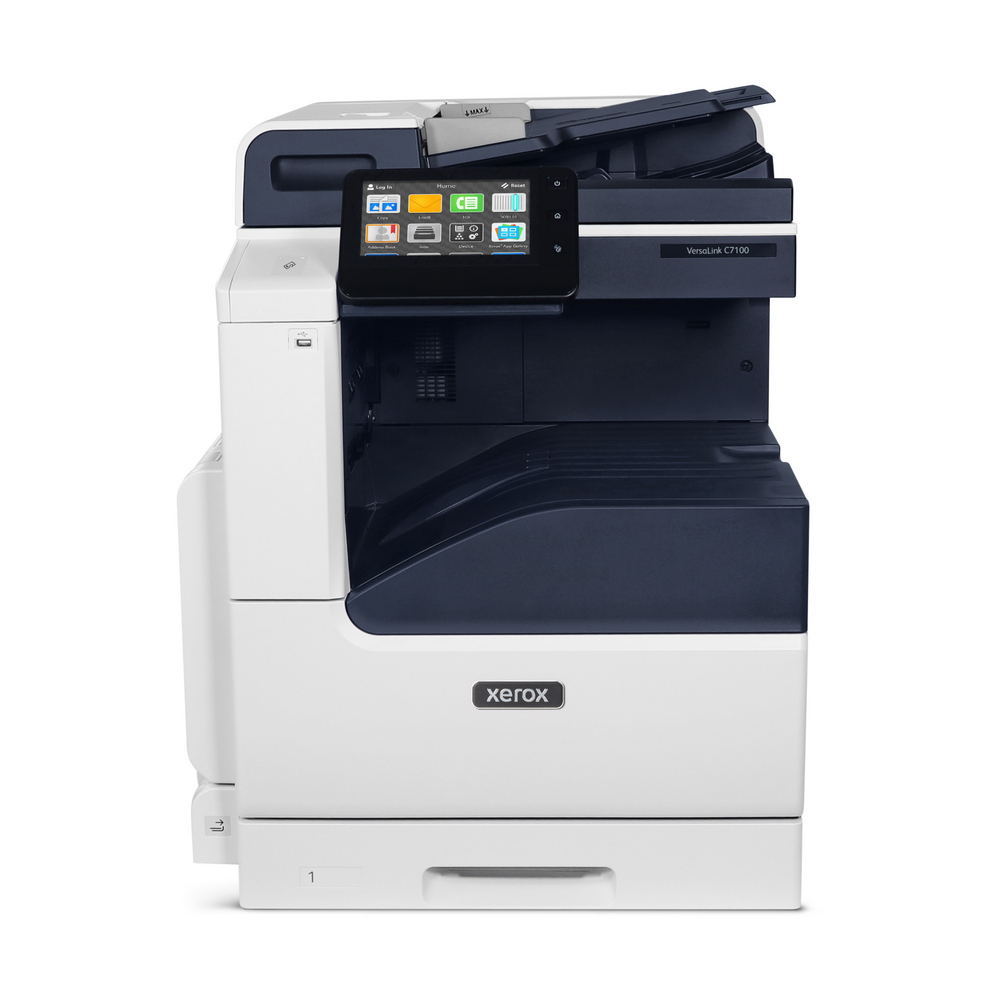 5. Compact, Affordable, and Always Reliable: The Xerox Versalink C7125
This copier was designed with small businesses in mind. Enjoy the power of a full-sized machine without taking up too much space or breaking the bank. It's also a breeze to operate and maintain, making it the perfect copier for your small business needs.
Key Features
1200 x 2400 DPI High Quality Color
Comprehensive security to protect your data and documents.
ConnectKey Technology for business improvement applications.
Prints up to 25 pages per minute and 30,000 per month.
Gray & Creech Is Your Local Xerox Authorized Dealer for the North Carolina Triad and Triangle
Whether it's top-notch color quality, cloud connectivity, or streamlined productivity, Xerox office copiers have you covered. So, as you consider the volume, features, and budget that align with your unique needs, remember the right Xerox copier can be your trusted tool on the path to success. It's not just an investment in your business; it's a commitment to excellence.
If you've been searching "Xerox dealers near me," you just found yours.
Gray & Creech Is Your Authorized Xerox Copier Printer Dealer.